Alyssa Pope ​​​​​​​
Alyssa is a recent addition to our team. She has over 5 years under her belt as a licensed technician and we are so glad she came here.
​​​​​​​
She lives locally, with her fiance Alicia, and they have 2 cats. Her favorite part of her job is assisting in surgery.
Dustin Tushar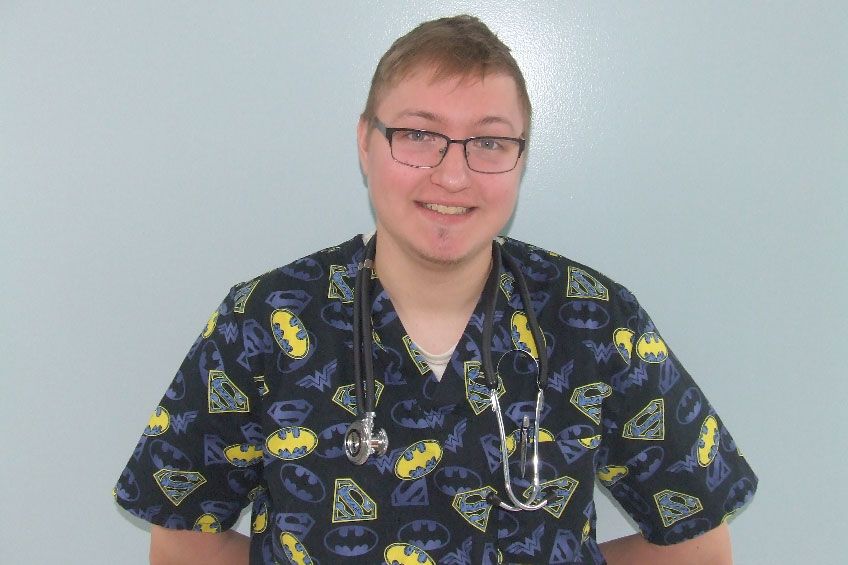 I have been employed here for 4 years. I have two Blue Heelers named Bilbo and Bronx. I enjoy playing soccer, bowling and being a goofball. My favorite part of my job is working with all the animals and learning new skills every day.​​​​​​​